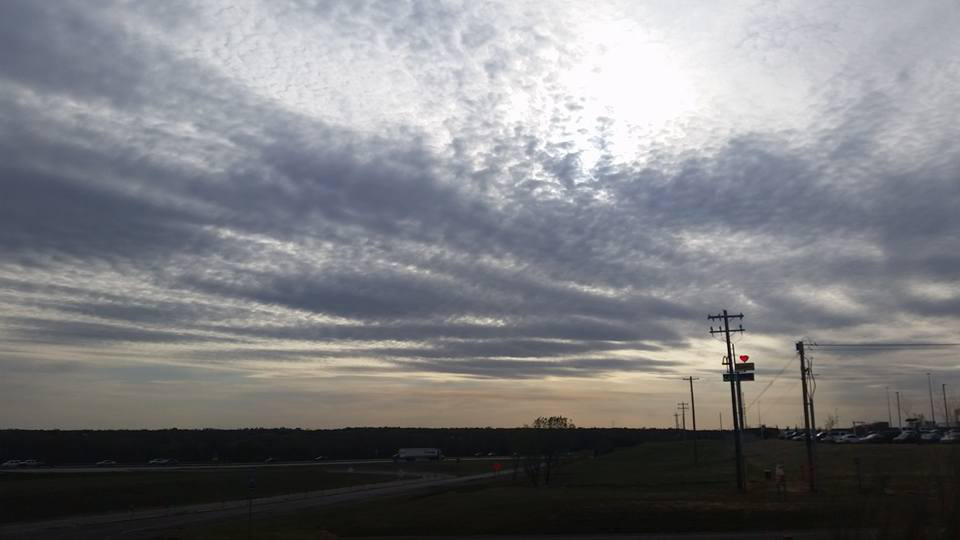 Dad here; even under the best conditions, Charlie is what you would consider a "violently passive aggressive" sleeper, but when you move the battlefield from a bed at the Casa to the back seat of a car, well, it ain't pretty.
We rolled hard across Oklahoma, forsaking the interstate for the two lane at the little town of Sayre, arriving in yhe middle of a huge block party;  Main street was blocked by a parade of classic cars, street racers, motorcycles, a long line bucking and humping from one stop light to the next. Mexican food trucks lining the route,
Sayre had been recently hit with a trifecta of bad news, with the closing of both a federal prison and the local hospital, followed by the natural gas companies pulling their wells and crews out of the area, so employment has been an issue. In an effort to drum up some activity and civic pride, the city shuts down once a month and holds legal drag races, burnout competitions, motorcycle demonstrations, etc. Of course, we had to stop; some people like to observe from afar, but we tend to dive right in… fools rush in where angels dare to tread.
Many more miles and sleeping towns later, we realized that we had passed our last potential camp site, and at midnight, the next was still two hours away. The crackling classic country radio was an excellent companion, but did little to keep me awake, and Charlie was little help either; she promised to help me drive, but those became just empty words as soon as darkness fell.
Sometimes to most incredible revelations come at the most unexpected times, in this case in the middle of the grasslands; more on this later, or then again, maybe not, as some things don't need sharing.
Finally, no mas; we swore to forego the motel route, and with nowhere to camp, we found a spot off of the main road in Dumas TX, and camouflaged the car beside an abandoned Red Cross truck, piled up in the back seat, and tried to get some sleep before pushing on into New Mexico.
Sleeping with Charlie is like living at the bottom of Mt Vesuvius when it erupted, but instead of a lava flow; a slow moving mass of dog ectoplasm inexorably engulfing everything in her path.
It goes without saying that the sulpherous smells are similar as well.
Around 0300, I was jolted awake by my radar detector going off; not totally sure if I was dreaming I was still driving, or I was dreaming WHILE I was driving, I poked my head above the seat to see a police SUV parked in front of my vehicle; oh great, I'm fixing to get rousted(justfiably) as a vagrant. When he never emerged with flashlight in hand, I realized that he didn't even know we were there, and was playing with his phone. Most would leave well enough alone and go back to sleep, but not Charlie; she started barking her idiot head off so I had no choice but to stagger barefoot from the car and engage the officer.
He was a young Hispanic guy, very congenial and well spoken, actually ended up laughing about how well we were hidden in plain sight; no hassle given, and he went back to Candy Crush land and I went back to face the wrath of Charles.
Sunrise now finds us in Texline waiting for a one of our favorite Mexican restaurants to open, and then the road continues west.