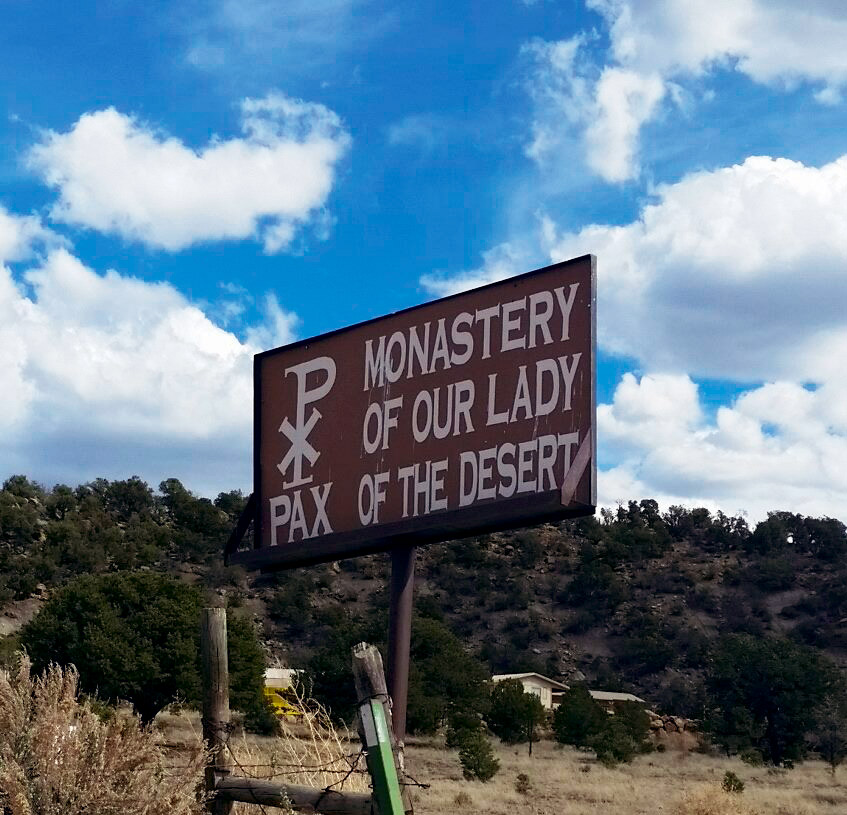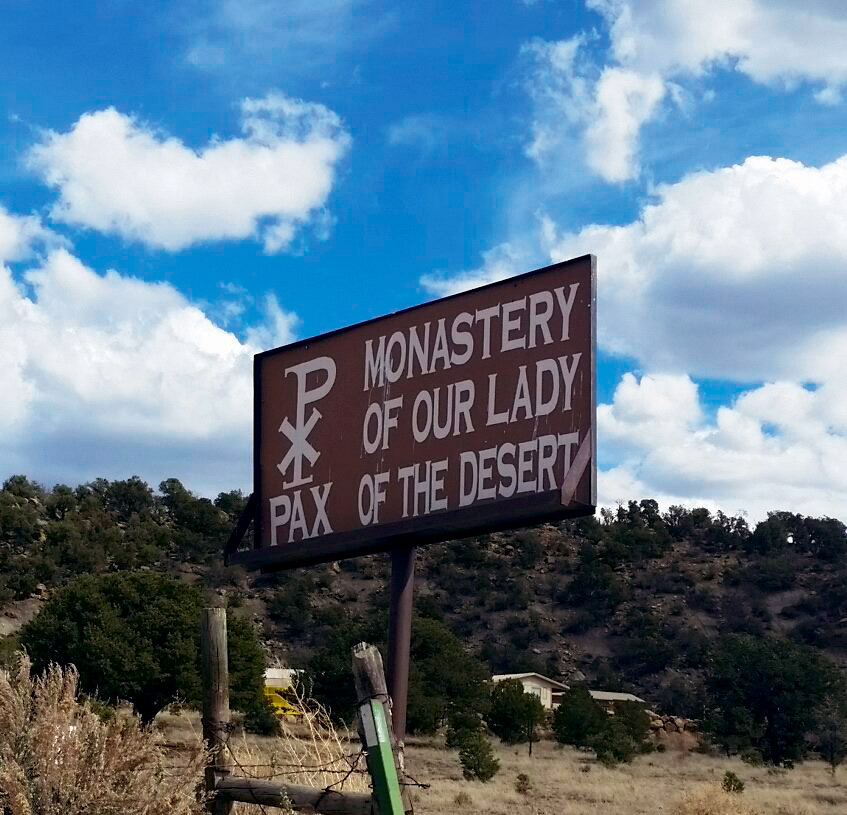 Charlie showing no signs of life, but the smells are definitely there; I just knew that buying that canned dog food would backfire on me, so to speak.
Yesterday we spotted a sign on the edge of the road; a monastery? Who visits monasteries? Turns out that we do, and I'm do glad we did. I would give ten thousand dollars for a picture of the middle aged nun leaping and frolicking with two dogs, her habit flapping in the desert wind, but as it turns out I don't have to, as I'll carry that one in my heart until the say I die.
Uh oh, Charlie is awake and must CFLO (commence face licking operations);
as slobbery as this end is, it's still preferable to the out put of the other.
Roscoe the Monastery dog had a HUGE time with Charlie, and the nuns didn't seem to care, the two dogs tearing around like complete maniacs. Mother Benedicta invited us to stay the night in their guest house, but we were making time for the Four Corners area, so we had to regretfully decline.
I have been raised to shy away from anything that is remotely Catholic, but I am now seeing the error of my ways; how many Protestant cloisters can you show up at unannounced, with a goofy dog in attendance, and be automatically offered a place to stay and expect no payment? There is inherent good in everyone, but sometimes it takes searching for it through an lens untarnished by past prejudices; I wish Mother Benedicta and her sisters health and long life out there in the middle of the desert.