13 hours from the Casa and still a LOT of story remaining to be told, but some stories need to be told now.
As usual, we made one last stop to pay homage to the sleeping Lady Capulin; we've been here so many times that you would think that they would have a parking spot waiting. One of our driving forces has always been special needs kids, and how to use Charlie's story as a tool, but to do what? And how would these people react to her boisterous mannerisms? Sure, obedience classes may solve some of that, but the sheer recklessness with which she approaches every situation it what makes Charlie, well, "Charlie".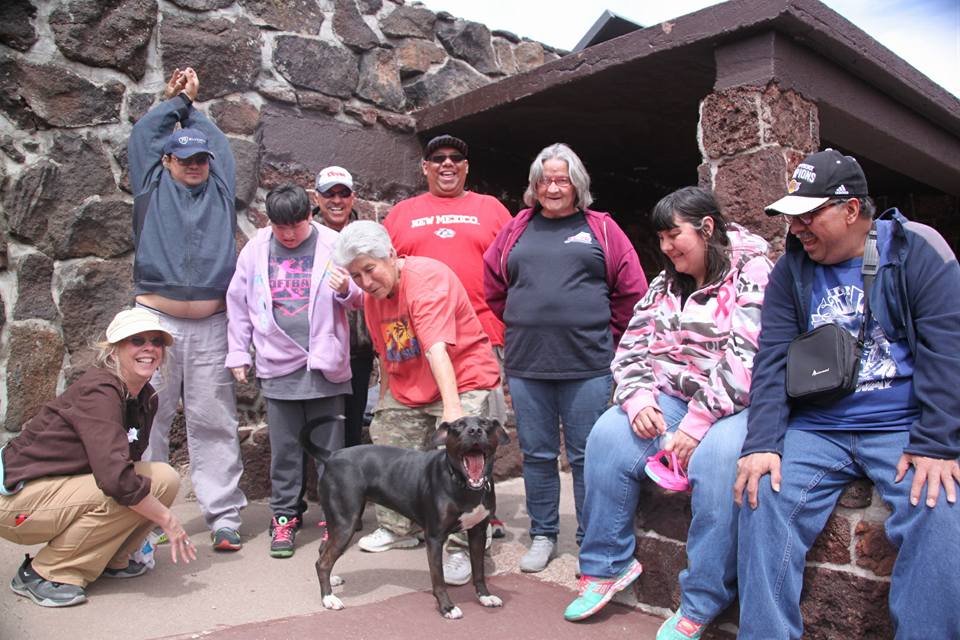 At the crater of the volcano we encountered a group of truly special people, Dennis, Shelly, Nita, Alan, James and Mary of the Citizens for the Development Disabled – Self Advocacy Group of Raton; all fears of how Charlie would react, or rather respond, vanished like the wind blowing over the crater. Alan especially was a little "enthusiastic", but no worries, Charlie matched his enthusiasm and all was well with the world.
Everything happens for a reason, and if nothing else of note happened on this trip, this one occurence would have made it all worth it; but trust me, there is soooo much more to tell.
Stay tuned!