Pops passed a year ago this month; after 31 years together, to say that this old girl has felt a bit disconnected since then is an understatement of epic proportions. It was bad enough sitting alone under the carport,  waiting in anticipation of I don't know what, but when they put me on the auction block, well, that was just a bit too much. I could just imagine some pimple faced Lothario buying me and doing God-knows-what pimp my ride things they do these days, and then the unthinkable happened: the mechanic drained my oil and forgot to refill it. He caught his mistake quickly, but who wants a car that may have run dry?
So, I'm not just an old girl, out of fashion and long in the tooth, but now my attractiveness has been further affected with a heart defect, an unsexy rattle deep in my chest.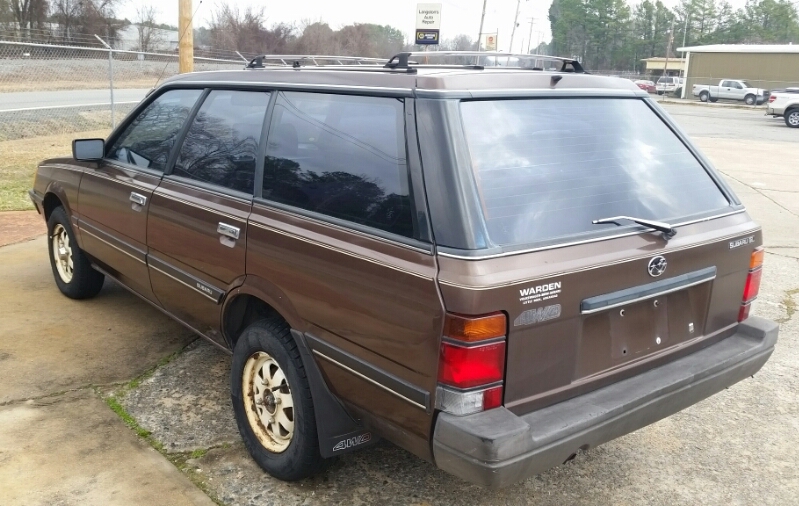 That's when dad saw me; some things defy conventional wisdom and just feel "right", no matter what logic and reason may dictate, and he took a chance. I'm an old girl, and have lived a life of comparitive ease, but it's time for a change; I have 4WD and I've always longed to use it, and after talking to Charlie last night, it looks like this could be my chance. She also warned me about her experience with "spa day", but I was not prepared for the washing, shampooing, tweaking, massaging, I even had my toenails painted in a beautiful shade of tan, but then came the big surprise.
After all this time, it's not all about me, but I still have a purpose, and a job to fulfill.
Dad loaded me up with Charlie and Max and off we went towards the Ouachitas; my heart sank when we turned into the Subaru dealer; what's up with this? I was a little self concious rolling before a whole lot of shiny new cars, but instead of shopping around, dad was showing me off. The young salespunks manning the lot couldn't be bothered to appreciate my unique characteristics, so off we went, an old car, an old(ish) man, and two goofy dogs on an unknown mission.
As we headed west out of town, it was comforting to have both dogs crammed into my front seat, even though dad had laid my back seat down to make plenty of room; I was being trusted with precious cargo. Then the asphalt turned to gravel and began to claw our way upwards to the summit of Flatside Pinnacle.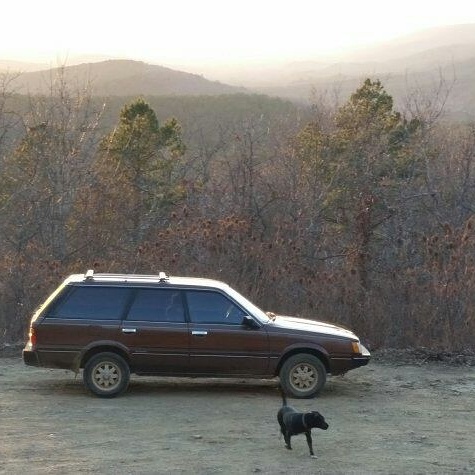 The sun began to set  behind Forked Mountain as the dogs cavorted around the overlook like complete idiots; if Charlie is truly serious about her plans for world domination, she had better hope and pray that the paparazzi never find her in one of these moods, as it's true that dogs (and people) in ecstacy look ridiculous.
There are some thing's about ourselves that we can fix, and other things that we have to let go and let others fix for us, and some things that simply cannot be fixed, so we deal with it and go on with life; one particular thing on me that is broken and will remain so, according to dad, is my clock. Time is too valuable and life is too short to pay an undue amount of attention to its passing.
I think I'm going to like this particular stage of my life…