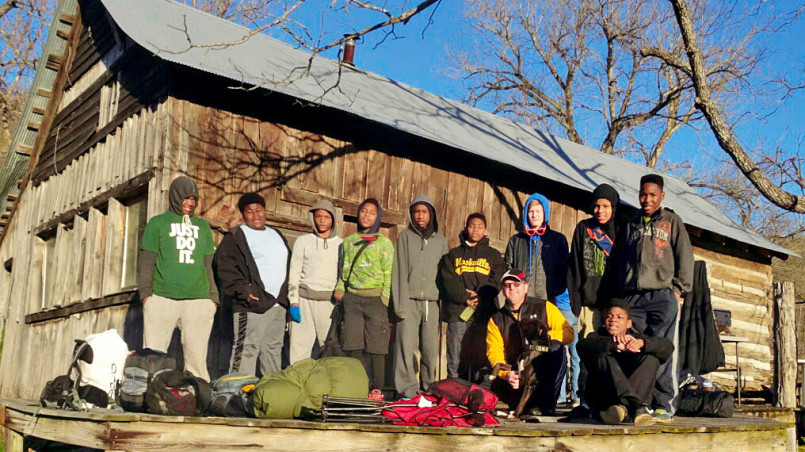 We are now broadcasting live from thecharliebravostory.com command post, buried deep beneath the foundation of the Casa del Whackos, impervious to enemy fire, telemarketers, and even those white- shirted door to door dastardly duos on bikes.
For those that say that we have lost our way and seen our best days as a nation, that there is no hope for the youth of today, I would say that these people have not met the the young men of Step ministries.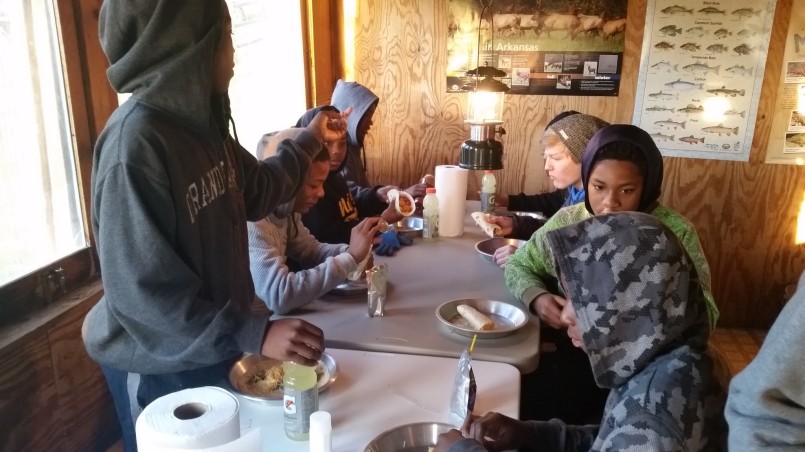 Dad was honored to be invited to tell the story of the crate at a recent campout for this group; judging by the way he hemmed and hawed, stammering around, I think he should stick to piloting the Bravomobile and leave the talking to me.
Step is a mentoring program for "inner city" "at risk" youth, but that is where I will draw the line at labeling anyone, for aren't we all "at risk"? Let's just say that I would be honored to call any one of these guys a friend; street smart but respectful, obviously out of their element way up in the Ozarks, but still comfortable enough in their own skins to appreciate the difference.
Dad was initially concerned at how I would respond to being around people of color, but shouldn't have wasted the brain space; doesn't he know that dogs are color blind? I was comfortable enough around my brothers that, when dad started getting a little too greedy with the space inside the sleeping bag, I decided that I would seek accommodations elsewhere, but I don't think that Deion was ready for the intrusion of a pushy black dog at 0300. In his defense, he didn't get too upset, although he did banish me from the premises. And a word about the mentors themselves; although the program is obviously faith based, I have absolutely no idea as to what particular denomination, and I really don't care, these are MEN doing a great work, and we were blessed just by spending time with them.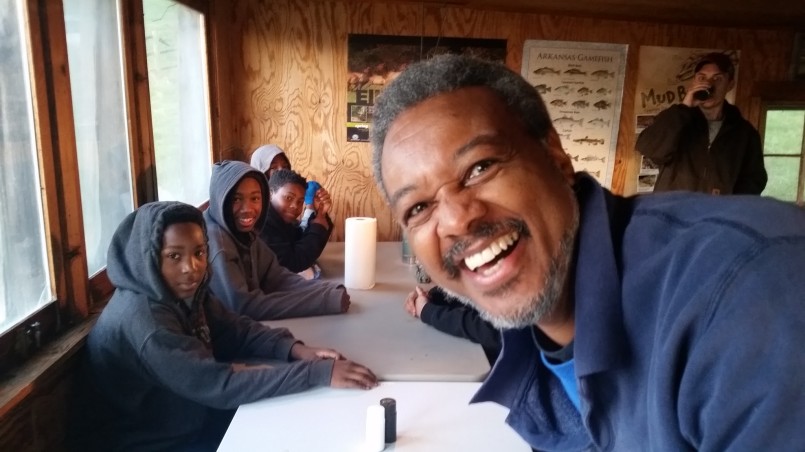 Dad usually has to pry me out of the sleeping bag in the morning, but this time the smell of grilling onions and sausage had me leaving him snoring in the bag like a noisy burrito while I went in search of grub; as she that would make friends must show herself friendly, I hung out with the guys and performed my Christian duty of relieving them of the remains their scrambled eggs. I know, it's a rough job, but somebody has to do it.
We broke camp and the boys headed down to float the Buffalo River and dad and I headed farther back up into the mountains to see what we could see; although solitude is what we sometimes crave, the company of good friends is sometimes what we need; I can't wait to make another trip with the guys from Step… you guys absolutely rock.
What should I describe next? The herds of elk? The turkeys? The deer? The swan? The waterfalls? Flouncing like a complete idiot in the icy waters of the Buffalo?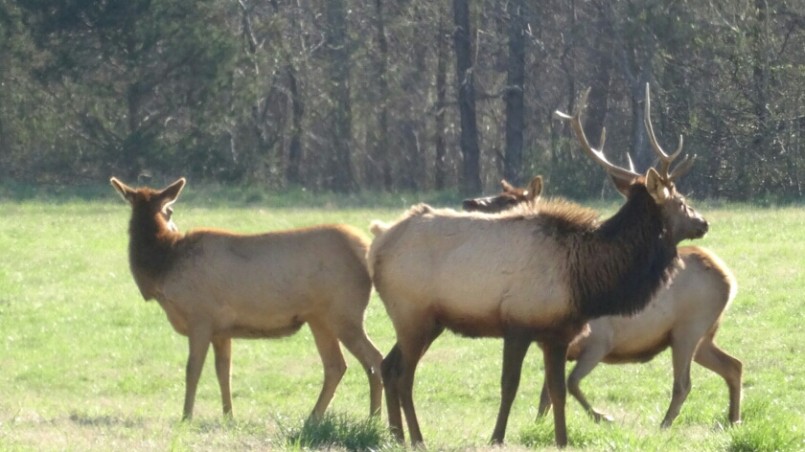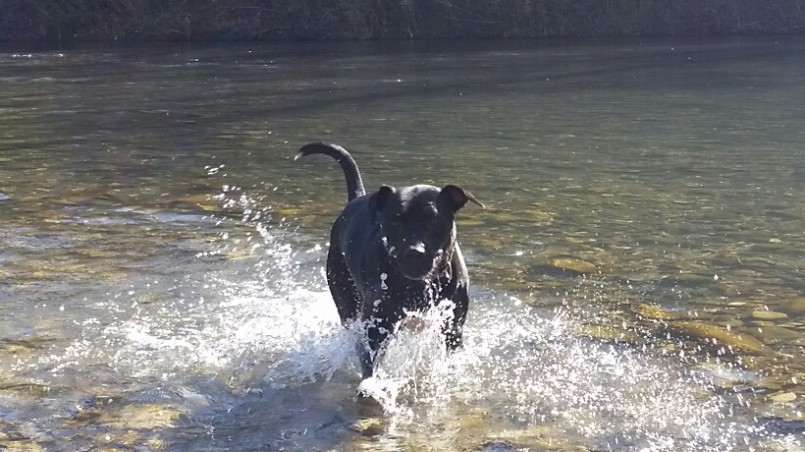 I would love to, but you'll just have to trust me and check out the pictures; I'm too busy drowsing in the warmth of the sunshine streaming through the windshield as we careen through the Ozarks towards the Casa,  dad disturbing my slumber by bouncing between the rumble strips like some sort of four-wheeled pinball.
I may have to find a different chauffer, someone better suited to transporting royalty; applications may be submitted at thecharliebravostory.com!